Academy of Distinguished Civil & Environmental Engineer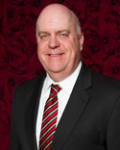 D. Wayne Klotz, P.E.
President, Klotz Associates, Inc.
D. Wayne Klotz, P.E. (MSCE '76) is president of Klotz Associates, Inc. He is a licensed professional engineer in Texas and Louisiana. Mr. Klotz currently serves on the Institute for Sustainable Infrastructure Board of Directors, and the Industry Leaders Council. In 2011, Mr. Klotz was appointed by the mayor of Houston to the Coastal Water Authority Board of Directors and serves as Board President. He was also Co-Chair for Public Works on Mayor Parker's Transition Committee and has served on the Community Resilience Task Force for the Department of Homeland Security. Mr. Klotz served as National President of ASCE in '08-09. He started the Klotz Associates Endowed Scholarship in Civil Engineering at both universities. Among his awards are the 2011 Texas Engineer of the Year Award, 2011 Houston Engineer of the Year Award, the ASCE National 2005 Edmund Friedman Professional Recognition Award and the 2004 Texas A&M Distinguished Graduate of the Department of Civil Engineering.