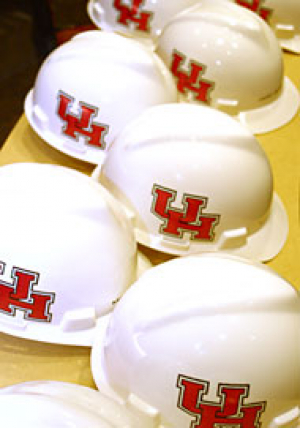 The graduate program in Civil Engineering offers programs of study in Geotechnical Engineering, Hydrosystems Engineering, Structural Engineering, and Water Resources Engineering.
The following degree programs are offered:
The Master of Science in Civil Engineering (M.S.C.E.) program has both thesis and non-thesis options. The thesis option requires a minimum of 21 credit hours in addition to the thesis which is written and defended in front of faculty committee. The non-thesis option requires a minimum of 31 credit hours, 10 courses (3 hours each) plus a 1 hour seminar.
The Doctor of Philosophy (Ph.D.) program requires a minimum of 24 credit hours of approved graduate study beyond the master's degree, plus at least 30 credit hours of research and dissertation. Three exams must be completed successfully before graduation.
For our Graduate Student Orientation Presentation, please click here.
Online MS in Civil Engineering
UH CEE now offers a completely online master's program through UH-Extend. Click here to learn more.