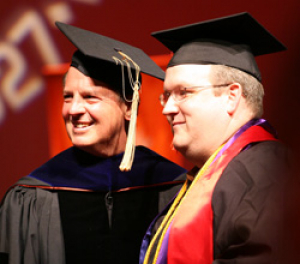 Civil engineering is a broad field that encompasses numerous sub-disciplines including structural engineering, environmental engineering, geotechnical engineering, water resources engineering, geosensing systems engineering, transportation engineering, and others. Because the jobs available in the field of civil engineering are so diverse, UH's Bachelor of Science in Civil Engineering degree is designed to offer students a broad base to prepare graduates for a variety of positions. In the junior and senior year students can personalize their degree by choosing civil engineering electives focused on a specific civil engineering sub-discipline or they can choose electives spread across multiple areas of civil engineering. Further specialization after the senior year is offered through graduate education where students can focus on specific aspects of civil engineering, environmental engineering, or geosensing systems engineering.
The Department places a high priority on undergraduate advising. Students cannot register for classes until after they have been advised each semester. Current and prospective students should email civil [at] egr.uh.edu to schedule an appointment for advising.
The undergraduate experience in civil and environmental engineering is enhanced by participation in student activities, which are often related to professional development.
Students are eligible for a variety of scholarships to help support educational costs and reward strong work. Scholarships and financial aid opportunities are available through the University, as well as through Departmental awards.