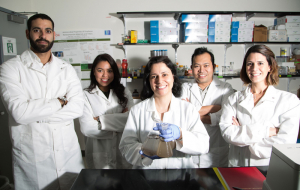 The faculty in the Department of Civil and Environmental Engineering at the University of Houston have expertise in environmental engineering, geosensing, geotechnical and materials engineering, structural engineering as well as water resources and fluid mechanics.
Graduate students are afforded the chance to study and perform research in some of the best-equipped laboratories in the United States and be advised by professors of international reputation.
Current and past students and faculty have won many awards for research papers and dissertations for the research done at our excellent facilities. One example is Dr. Michael O'Neill who was the recipient of the 1998 Terzaghi Lectureship, American Society of Civil Engineers, National Award.
The majority of the research performed at the University of Houston, and in most large universities, is funded by outside agencies, such as the National Science Foundation, Texas Department of Transportation, U.S. Environmental Protection Agency, Water Environment Research Foundation, American Water Works Research Foundation, Gulf Coast Hazardous Substance Research Center, the City of Houston, Texas Higher Education Coordinating Board, Texas Natural Resources Conservation Commission, the American Petroleum Institute, and the Minerals Management Service. Projects have also been funded from many industrial sources such as Montgomery Watson America's Inc., Exxon, and many others.