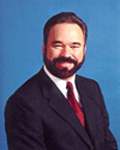 Michael D. Lacy, P.E.
(Current Board Chairman)
Vice President, KIT Professionals, Inc.
Mr. Michael D. Lacy, PE is a Vice President at KIT Professionals, Inc. and has over 30 years of project management, engineering design, and construction management experience for municipal infrastructure projects. He has worked closely with the City of Houston, Harris County, Metro and other area municipalities. Mr. Lacy has managed and designed numerous infrastructure improvement projects including Rebuild Houston projects, Neighborhood Street Reconstruction (NSR) projects, and Storm Water Management Projects (SWMP). These Projects included major roadway improvements, bridges, storm sewer systems, wastewater collection systems, water distribution systems, and regional detention facilities.
While a student at the University of Houston, Michael joined the American Society of Civil Engineers (ASCE) Ardis White Student Chapter, serving as an officer in 1982 and, along with fellow alumni Paul Ullman, finished first place in the Texas-Mexico Regional ASCE concrete canoe competition in 1983. After graduating in 1985, Michael continued his association with ASCE and concrete canoes by serving with the Texas Section ASCE Committee on Student Activities where he helped judge concrete canoe and steel bridge competitions for over 12 years. In 2000, Michael was honored for his long service to ASCE with the Texas Section ASCE Professional Service to Students Award.
Michael began his association with the University of Houston Engineering Alumni Association (UHEAA) in 1990 when he was first selected to serve on the Board of Directors. Michael served on numerous UHEAA committees and went on to became president of the UHEAA in 1996 before rotating off the board in 1998. During his tenure on the EAA board, Michael found his true calling when he was asked to take over organizing the ticket reservations and skybox arrangements for the EAA at UH football games at the Astrodome. The games finally moved back to Robertson Stadium where, Michael, with the help of numerous others, continues to organize the UHEAA tailgates even today! In 2001, Michael was honored to receive the Roger Eichhorn Leadership Service Award from the Engineering Alumni Association and returned as a member of the board in 2006. Michael continues to serve UH Engineering as a Board Member of the Engineering Alumni Association and as chair of the University of Houston Civil Advisory Board.
Michael is married to an very understanding wife, Rebecca. In 2000 they were blessed with the birth of their twin daughters, Brenna and Kaitlyn, on the day after Christmas. Michael also has a son, Jason, who works at an engineering company in Lubbock as a civil engineering technician.