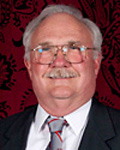 William F. Fendley, P.E., R.P.L.S. (Inactive)
Founder, Cobb, Fendley & Associates, Inc.
Mr. Fendley helped found and currently sits on the Board of Directors for Cobb, Fendley & Associates, Inc. He has over 40 years of experience involving civil engineering and land surveying projects in Texas and is a proud graduate of the University of Houston 1971 class with a Bachelor of Science in Civil Engineering. He is a registered Professional Engineer in six states and a Registered Professional Land Surveyor in Texas. Mr. Fendley worked for six years with the Houston District of TxDOT while attending the University of Houston and for nine years a with privately owned civil engineering firm before starting his own firm in 1980. He is currently active in Professional Engineering organizations and volunteers at the University of Houston Cullen College of Engineering School.
Mr. Fendley is married to his wife Manuela, they reside on their farm in Hockley, Texas.